Retail Packaged Tea
Looking for a great loose leaf product to resell in your shop? We offer discounted pricing for wholesale customers looking to resell our products and we only look for a minimum order of 20 pieces (mix and match however you wish) and a $200 minimum order size for new customers (no minimum for re-order).
All of our products come in brilliant blue, stand-up pouches. The pouches themselves clearly provide all FDA required information and and have a built-in zipper seal so customers can maintain a fresh product as long as possible.
Each package also includes a bar code for easy checkout with Square, Quickbooks POS, and many other platforms.
And just in case you are curious, unlike others, we have no pricing requirements! We seek to make it simple for you to offer great tea for your customers.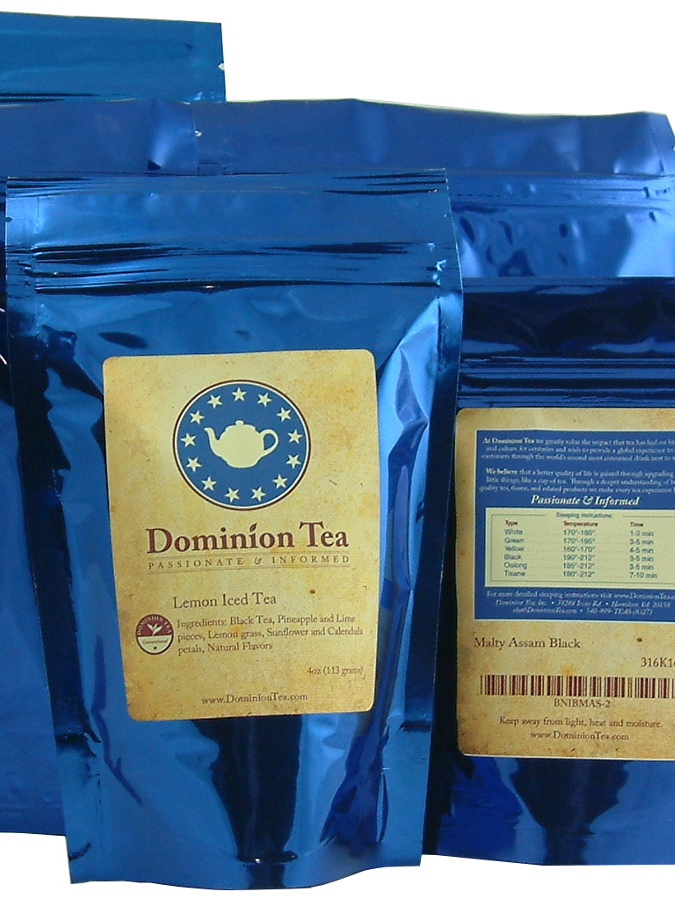 Next Steps... Request Wholesale Access.
Take the first step toward toward delighting your tea loving customers today. Request a wholesale account so you can place your first order and gain access to tips, tricks, and job aids. This will ensure that you and your team have the products, knowledge, and expertise to delight your customers.