Buying the right quantity of tea for your business can be tricky. Buy too much and it becomes stale before your customer can enjoy it. This is the biggest problem with grocery store tea. Buy too little and you aren't able to optimize shipping costs per pound. Nor are you able to enjoy discounts from buying in bulk. At Dominion Tea, our philosophy is to offer you several options to choose from so you have flexibility and can grow into larger quantities (and better pricing) as your business warrants it. Whether you need smaller quantities of specific herbs for a seasonal dessert or large tea sacks to meet the demands of your customers year-round we've got a variety to suit.
Virtually all of our bulk loose leaf teas are available in 1/2 pound or 1 pound packaging so you can choose the size that works best for your needs. Are more popular teas are available in larger quantities packaged in resealable bags. The larger the packaging the lower the price per pound.
Even Larger Bulk Quantities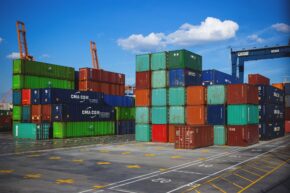 As a tea establishes itself in your tea menu, there is no reason not to take advantage of the cost savings of buying in larger quantities. If properly stored, away from heat, light and moisture, tea has a shelf life of 2-5 years depending on the type of tea. Green, white, and yellow tea should be used in a year or less. Oolong generally is best in 1-2 years, and black can last 3-5 yeas.
When blending tea its great to have larger quantities of black tea and some kind of herbal base to use as the cornerstone of your blending program. We've found that our best moving teas tend to have a base of black tea, rooibos, or honeybush — these are things we tend to import a pallet at a time. As a result we can offer larger discounts for the purchase of one or more sacks of the following:
Herbs for cocktails, mocktails and desserts
As a tea manufacturer, we keep in stock several of the most popular herbs for use in our tea blends. We open up access to these ingredients in smaller, 4oz bags, for our routine tea buyers. From blue butterfly for color changing cocktails to lavender for just the right finishing touch on a crème brulee,
Smaller Sizes – Tea for a Season, Special Event, or Convenience – ½ pd option
Want to try something new on the menu but not quite certain what your customers will think? 8oz of bulk tea or 10 iced tea pouches is a great way to test out a new tea without committing to a large amount. This is also a great way to add tea to a special event or highlight it over a week or two as a special drink.